Things started changing for the better. At Solel Boneh Adam was in his element, working with timber, and he loved it. When he was estimating and calculating the timber shipments, his fingers were flying on the old calculating machines (with crank on the side, no calculators yet) and an abacus. He actually learned how to use the abacus in Russia during the war. He could figure out volumes, lengths, conversions, and prices on an abacus faster than most people on a calculator.
He still had to endure a lot of nasty comments about his "shikseh" – not Jewish – wife, but he always told the badmouthing people to get lost. He also got a lot of flak because his kids were attending the St. Joseph French Brothers' School in Jaffa – called the "mission" because it was catholic. Students were roman-catholic, Greek-orthodox, new Jewish immigrants and local Israelis, Muslims, Christian Arabs, children from embassies and consulates, because the education level was very high.
My mother found a job at the local textile company which had the largest underwear and hosiery factory in Israel called Lodzia because the owner came from Lodz. The second income of course helped with the finances. The kids were at the boarding school and I took care of Jan when my mother was not around. They found a nicer, bigger apartment near the center of Holon on Shenkar Street. That's where Adam lived until he died.
That patch of grass that you see in front of the building to the left of the entrance on the picture was Adam's grass – about 10ft by 10ft. He watered it, manicured it, and anyone who in anyway hurt it was in real trouble. It was a showpiece – one did not walk or play on it.
My father's good friend from Poland, Shaul Berezowski, a well known Polish-Jewish composer and director was already living in Israel and contacted him soon after his arrival: He wanted him to sing again in shows, musicals and a choir. Of course Adam accepted and sang several nights a week while he kept his job at Solel Boneh. Singing was the love of his live, his passion. You could see a change, a look of bliss on his face when he sang. He was also part of well known shows put up by Dzigan & Schumacher. He continued singing professionally after his retirement until a few years before his death.
One of his favorite passtimes was to walk to the beach in Bat Yam with my mother on Saturday. It was a good hour's walk. They would stay on the beach for about 4-6 hours, swim, walk, eat some fruit they brought with them, and then walk back. Rarely, and more often later when they got older, they would take a mini-bus service that took them back from the beach to the center of Holon, about 10 minutes from the appartment. They were both always in great shape and nicely tanned.
Once the work situation stabilized, Adam settled into a life routine that suited him well. I remember him mostly as a happy man. He retired from Solel Boneh around 1973. He visited my brother and me in Paris, and later in the U.S., with my mother of course. They came to the States for Jan's and Karen's wedding in October 1982.
He was pretty healthy all his life but after 65 he started showing some signs of "wear and tear" from the tough life he had had. High blood pressure and heart issues started weakening him. After the first heart attack he was told not to walk but he could not give up his favorite pastime. The third heart attack finally killed him.
I got the news in the middle of the night and my brother and I got visas to go to Israel the next day. Adam wanted a Jewish funeral: "I was born a Jew and I will die a Jew." Many came to the funeral as many knew him and his family from Poland and from Israel. At the enormous cemetery between Holon and Bat Yam, my brother and I wanted to see our father, touch him one last time. As we approached several of the bearded rabbis and helpers from the Chevra Kadisha, responsible for the ritualistic cleansing of the body, ran to stop us waving hands. We had no idea why. They explained to us that according to Jewish tradition we were Cohens, from the priests' tribe from the ancient great temple in Jerusalem, presumptive descendants of Aaron the first high priest, Moses's brother, as it is all described it the Old Testament. And Cohens/priests cannot touch the dead or be in the same room as the dead. After some arguing we were allowed to approach and see him. Traditionally, Jews are not buried in a coffin. He was wrapped in sheets like a mummy and had a smile on his face: a smiling Cohen. Probably because they removed his dentures.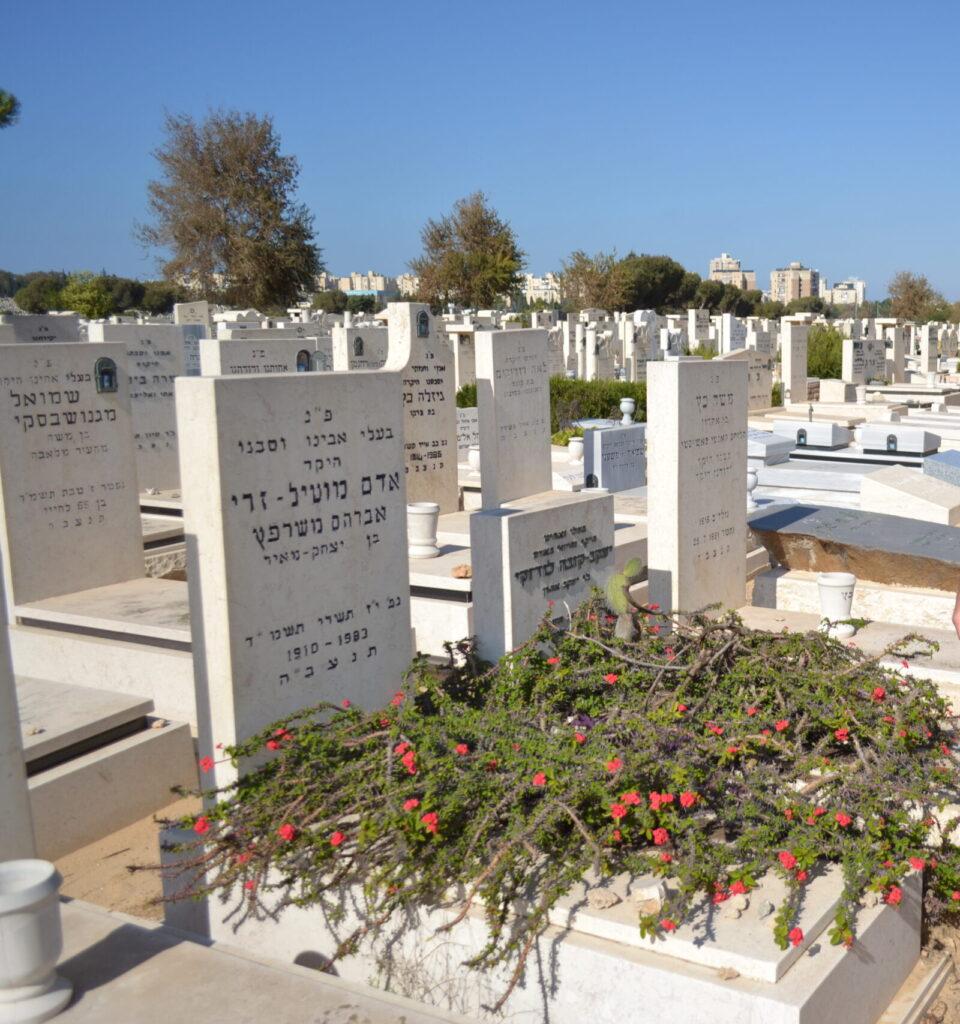 Adam Motyl-Szary was born to a totally different world from the one we know: incredibly different. The new products, institutions, pastimes, and services that you take for granted every day would take pages to list. It was a really difficult period in the world's history and don't you believe the people that tell you that all of these things did not happen. Not only they did but they were experienced by your Saba and told to me first-hand. And although his history was unique and sometimes unbelievable, he is one of many that were lucky to survive this period always hoping that their children will live in a better world.
I inherited his optimism. In spite of what may seem to you like a world going to hell – it is paradise compared to the 20th Century. Enjoy and make the world better for your children!
Good bye… (At Jan's wedding)
Adam Motyl-Szary, our dear dad and granddad.