History of Adam Motyl-Szary narrated by son Marian
Translation into Polish masterfully corrected by Ewa Suchorzewska.
Naples, Florida
31 March 2016
I am writing because my children asked me to. I have to write my father's life history. They are right: he had an interesting life and the story will get lost if I don't write it down. A difficult life, sometimes really terrible, miserable and scary life but he survived and raised two sons who ended up in America and raised families of their own in New England. I heard that the Chinese have a curse which says: "May you have an interesting life…" Yes, my dad certainly had an interesting life.
I want my grandchildren to hear the story and learn how their great-grandpa survived two world wars and several smaller ones in Israel. How starting from a small town near Warsaw he ended up in a small town near Tel Aviv, with a detour through Siberia, Moscow, and Berlin.
Who am I? I will be 70 years old this year and I lived in Poland, Israel, Corsica, France and the last 45 years in the USA; I love all of these countries and have great memories from all. I love languages and speak, read and write seven of them: American English, French, and Polish fluently; Spanish and Hebrew well enough; and Russian and Italian enough to get by if I needed to buy bread in Moscow or Rome, or to read a children's book. I spent 40 years in Massachusetts but I was not born in the United States of America and English is not the first language I spoke as a child. I mention this right from the start as an excuse for some turns of phrase that might seem a bit awkward to my American compatriots. The best writing course I took in the eighties was the US Air Force "Pen & Quill" when I joined the Civil Air Patrol as a Search and Rescue Captain, Mission Check Pilot and instructor, and I hope it did help a little.
We left Poland in 1957, leaving Lodz for an unknown world, which was promising a secure and quiet future.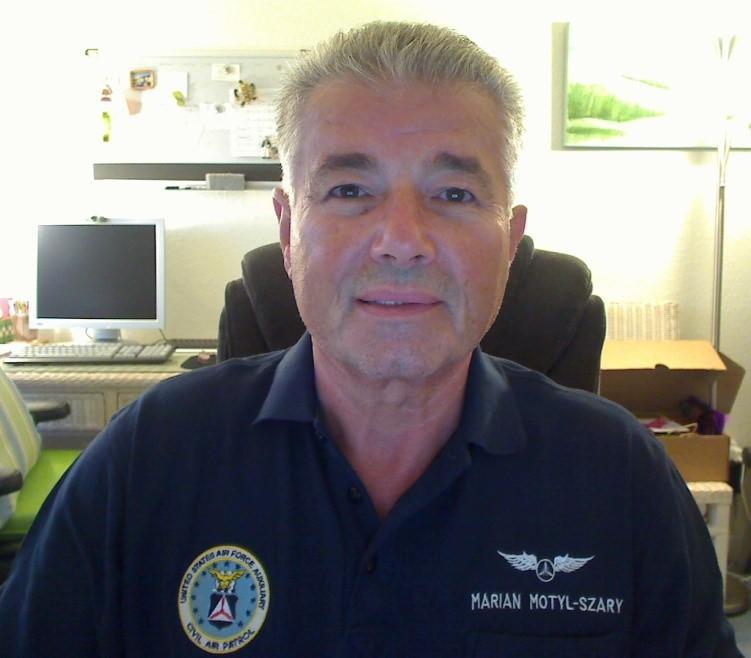 The story I am telling is based mostly on what my father and my mother told me when I lived with them until 1966. Afterwards, when I visited them from France or New England, near Boston, I heard more stories and some secrets that my father did not want to talk about when I was a child – too painful to remember, he would say later. I did use many official documents I inherited from my parents after they both died so most of the dates and places are accurate. Some of the information that I got from my father's stories and anecdotes should be taken at their emotional value rather than as historical facts. Please feel free to correct them, make additions – thus this essay will be a better reading for the grandchildren, family in the US and Poland, and friends all over the world.
I have to thank the Wikipedia website [https://en.wikipedia.org/] and the Virtual Sztetl website [www.sztetl.org.pl/en/] for information I used and confirmed in this essay. Wherever I include paragraphs from web sources I mention those sources.